NASCAR ON FAN
BEAT
POWERED BY MONSTER ENERGY™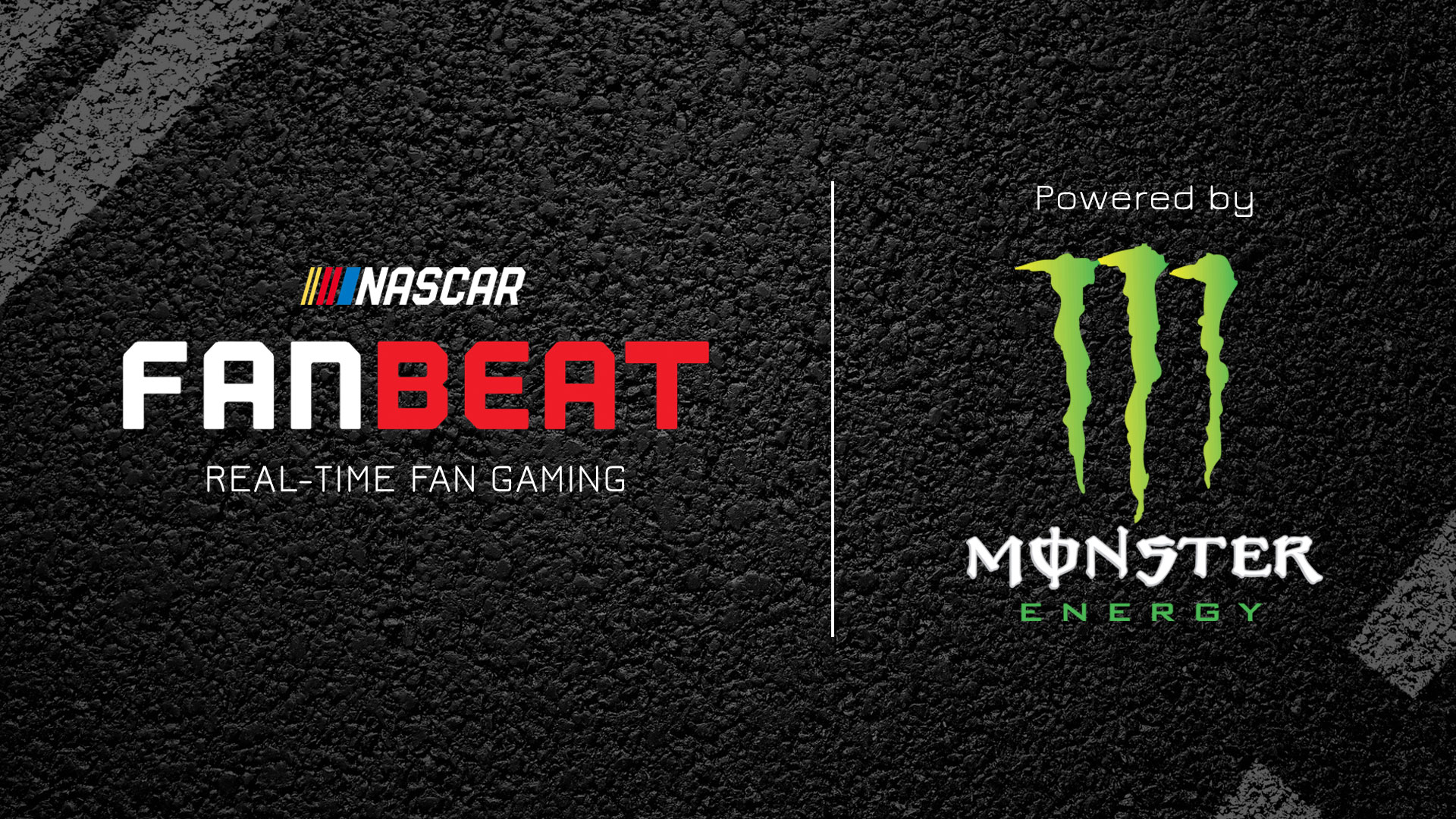 Partnership concept with FanBeat, Nascar and Monster Energy to increase fan engagement through live-action mobile gaming.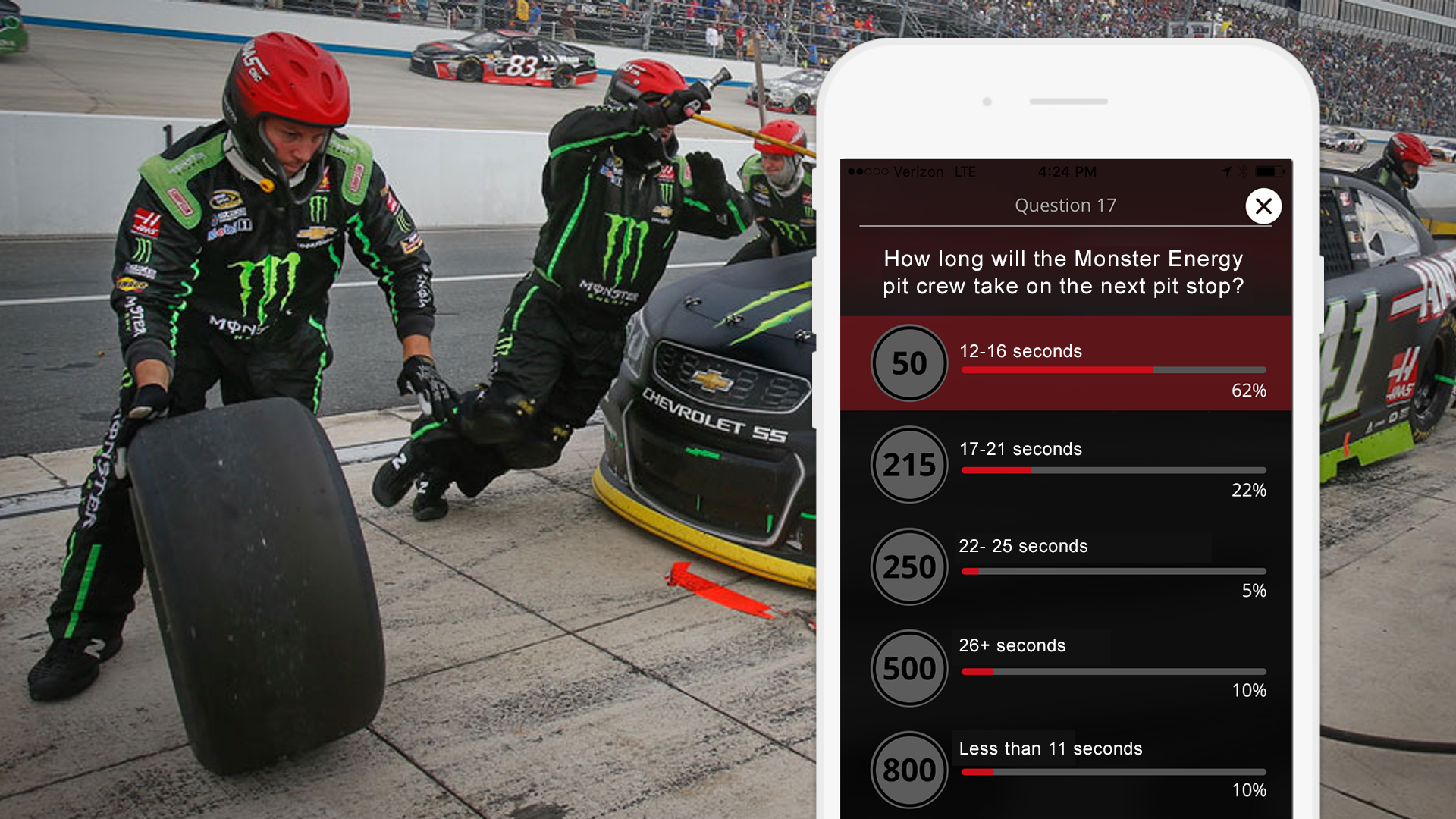 HOW IT WORKS
Play at the raceway or at home. Place bets or answer questions during breaks in the action.
Compete for prizes against all fans and groups of friends.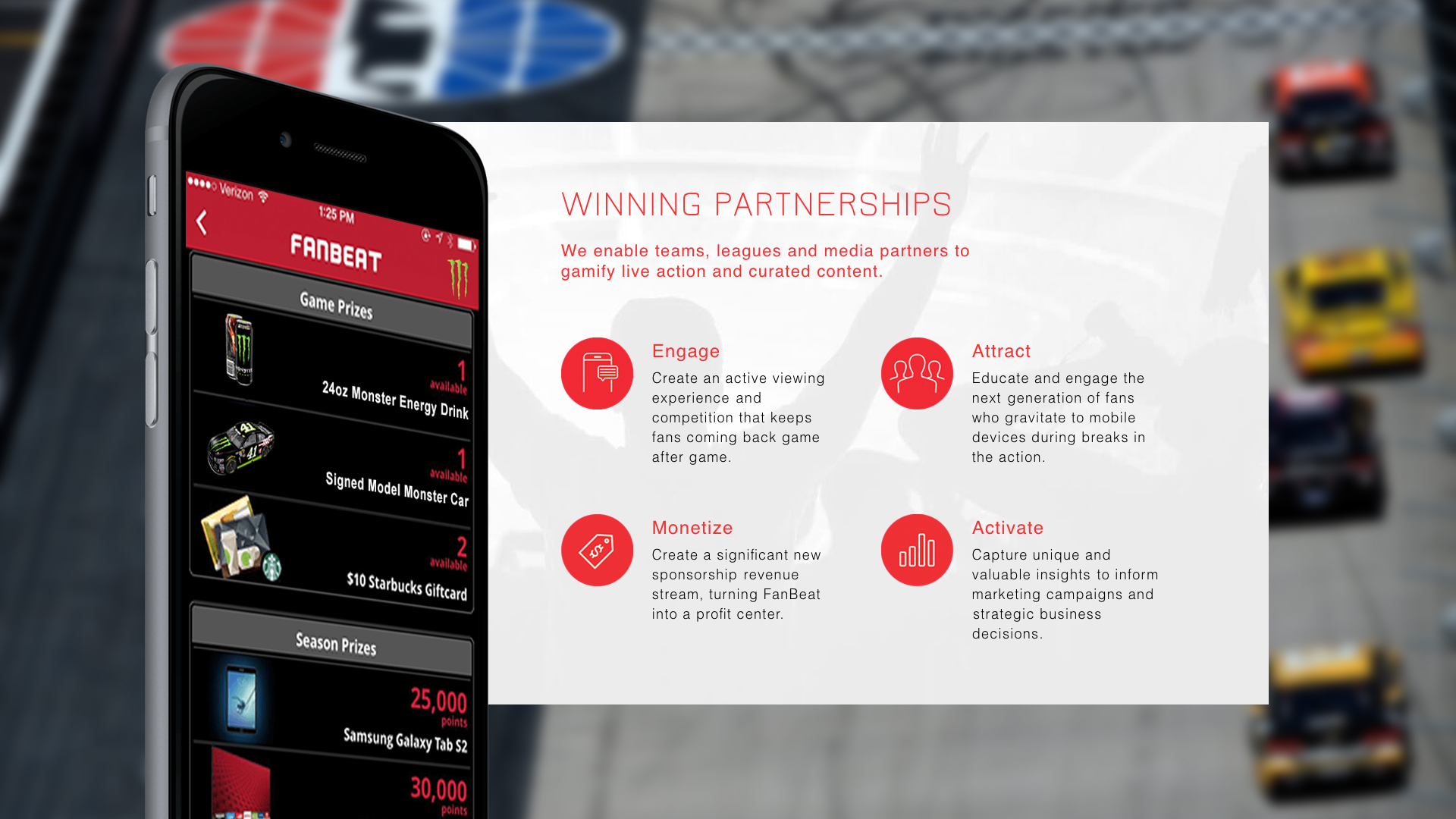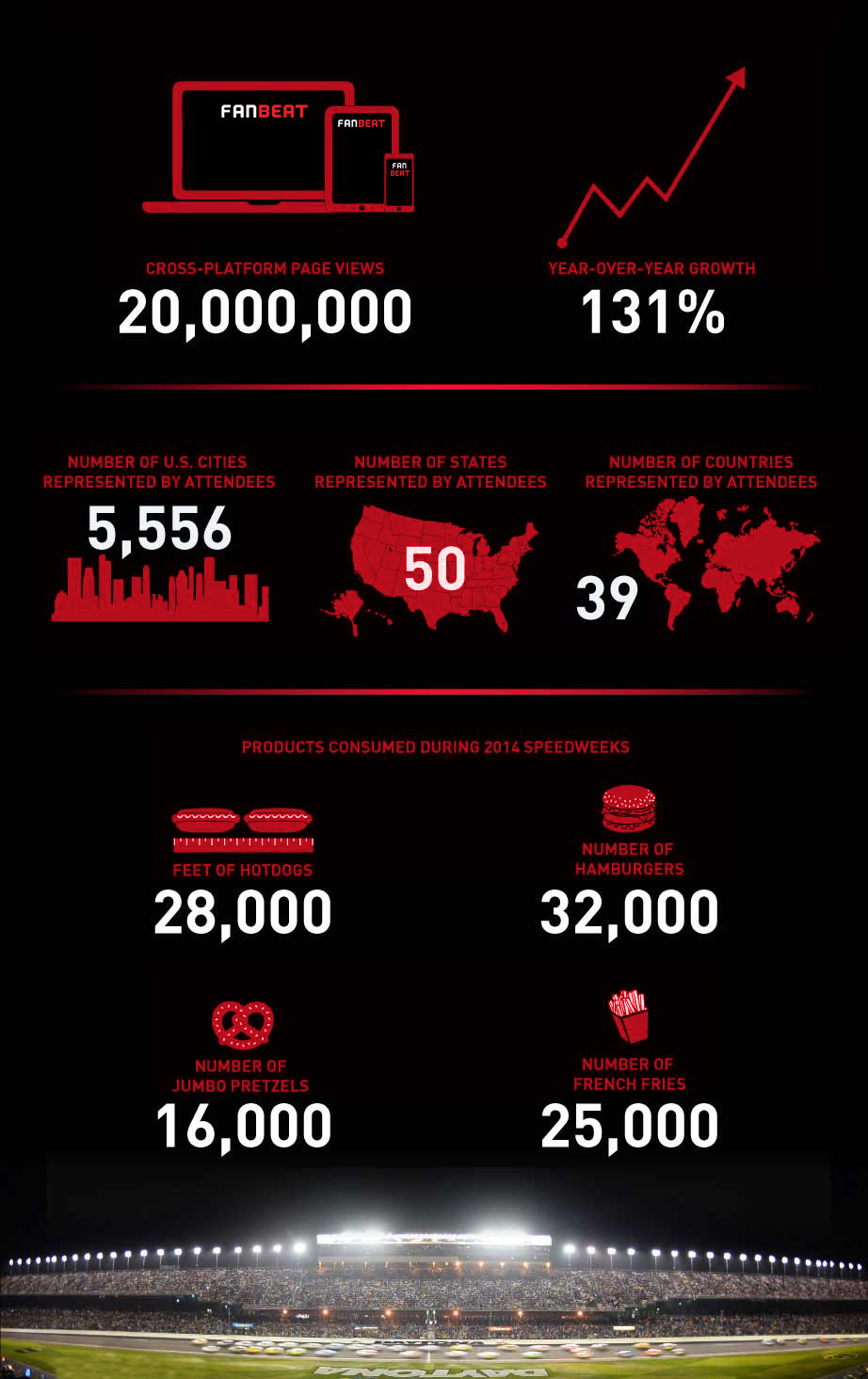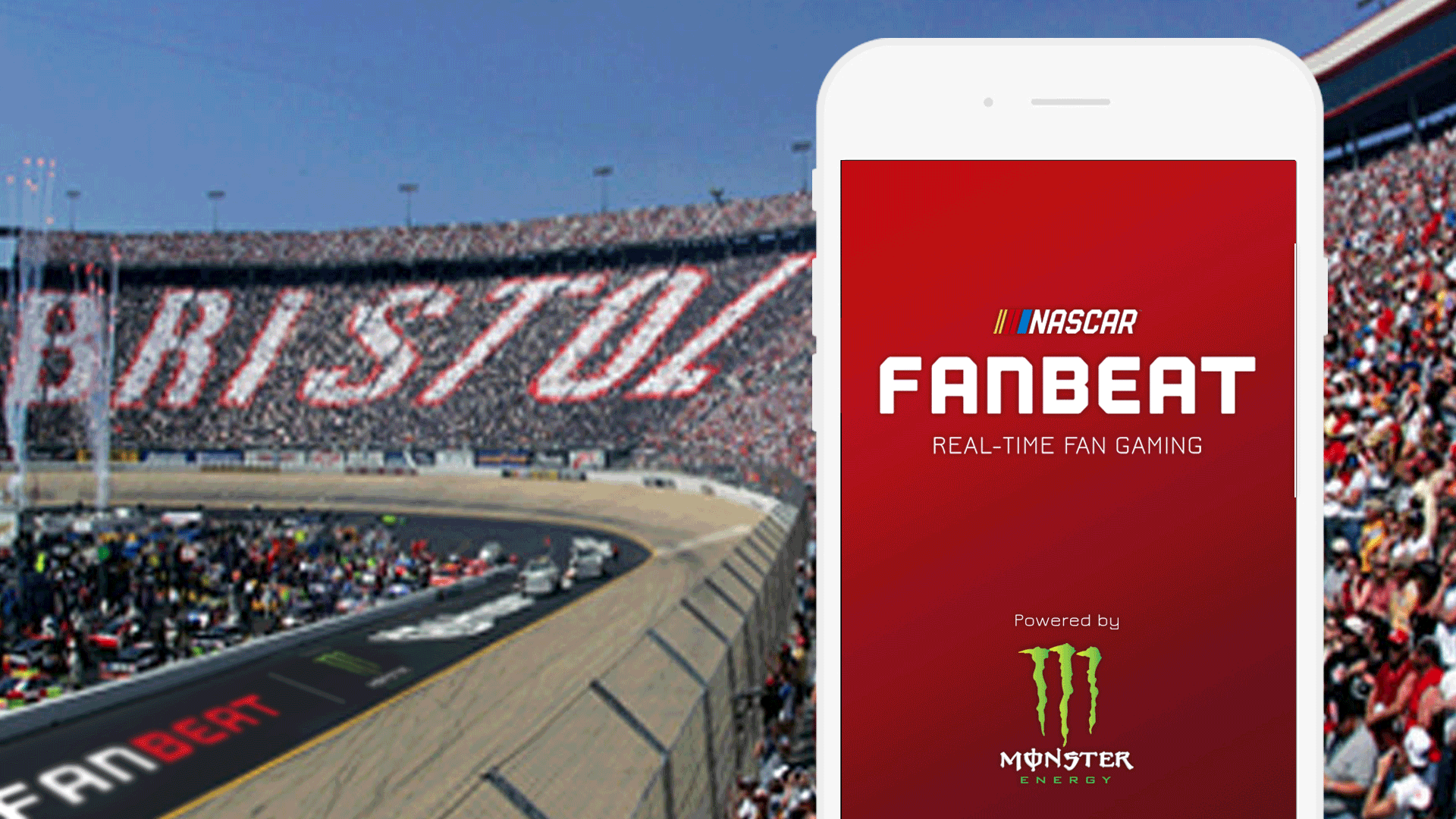 PRIMARY PARTNER BRANDING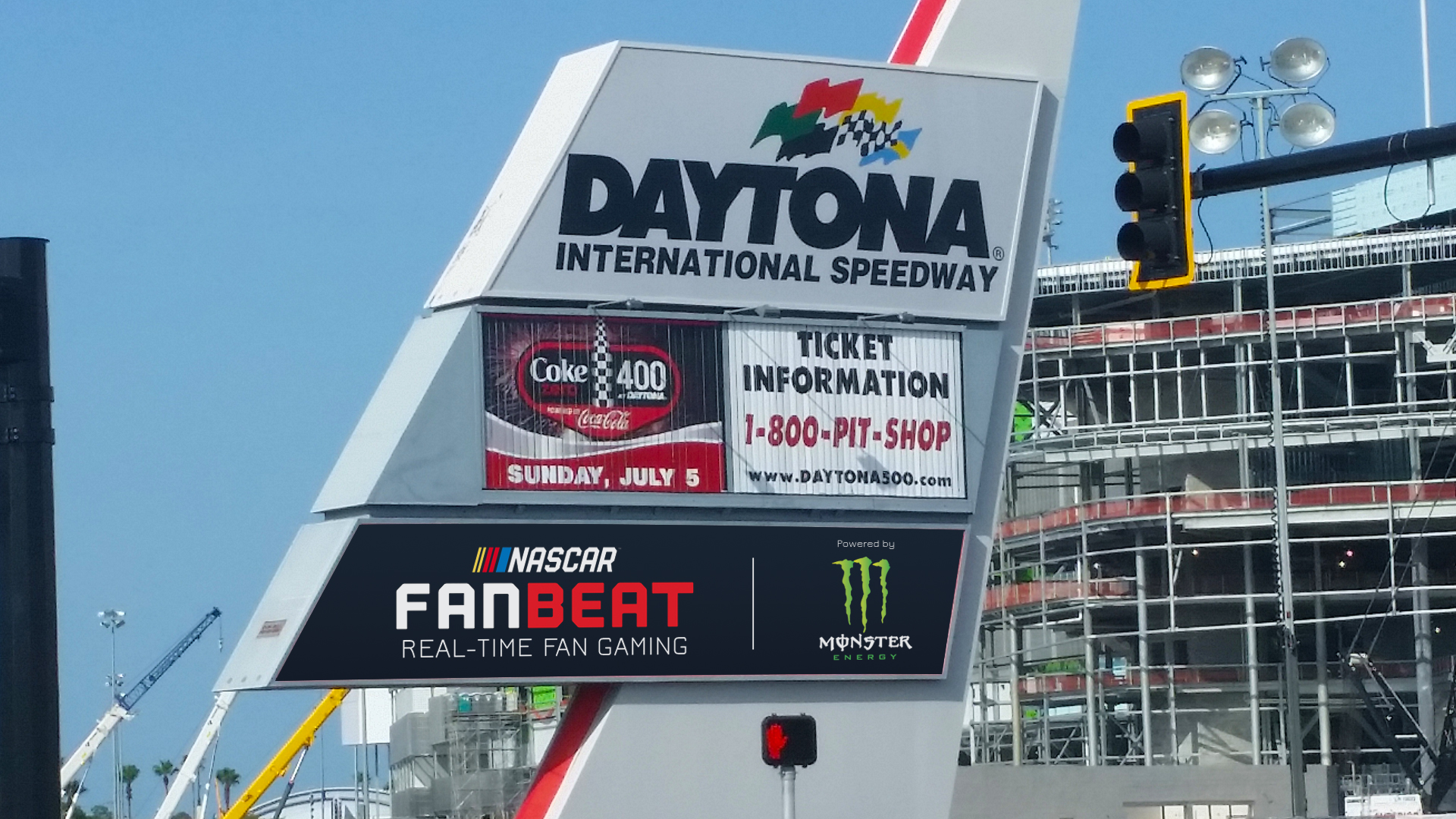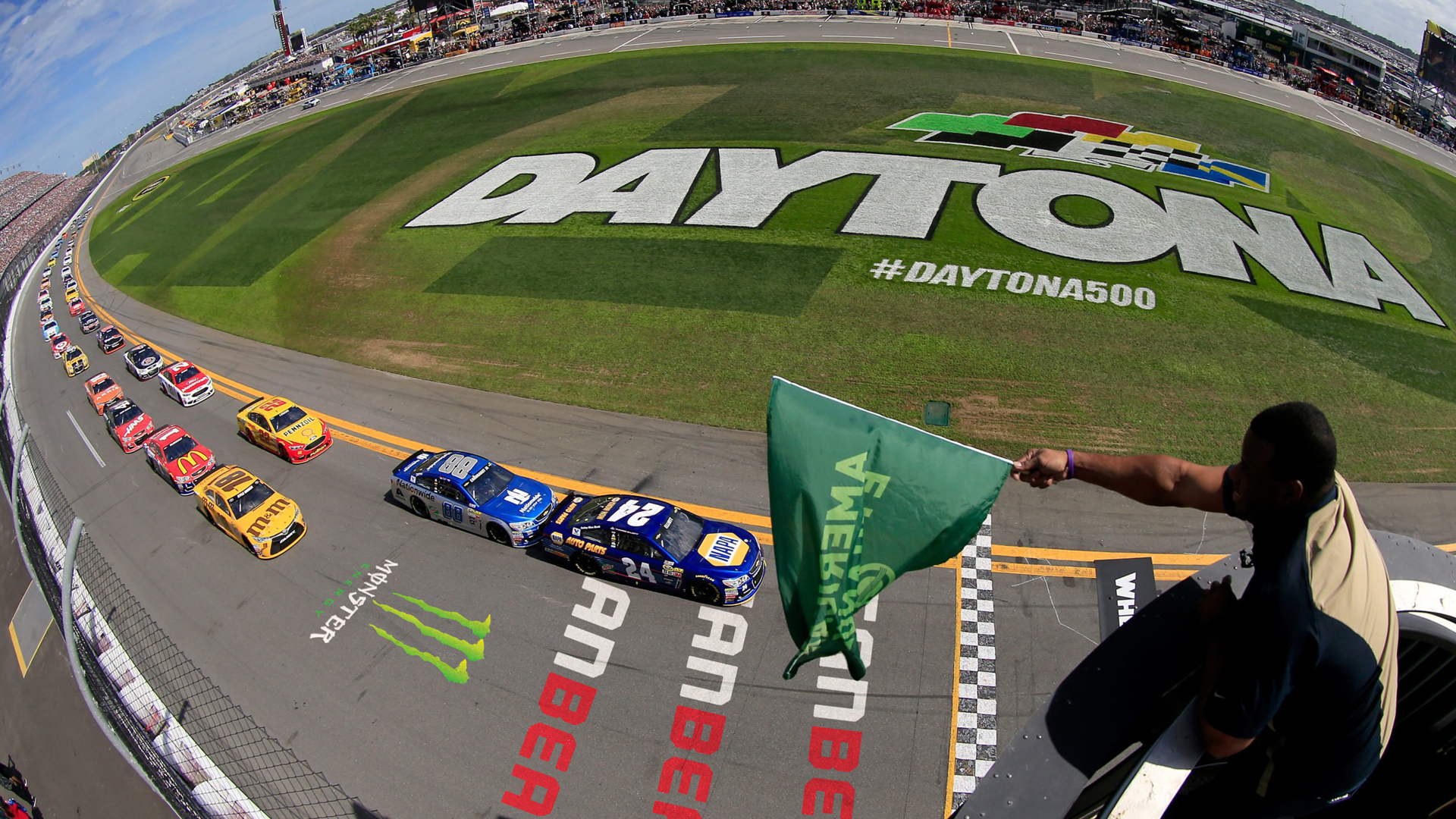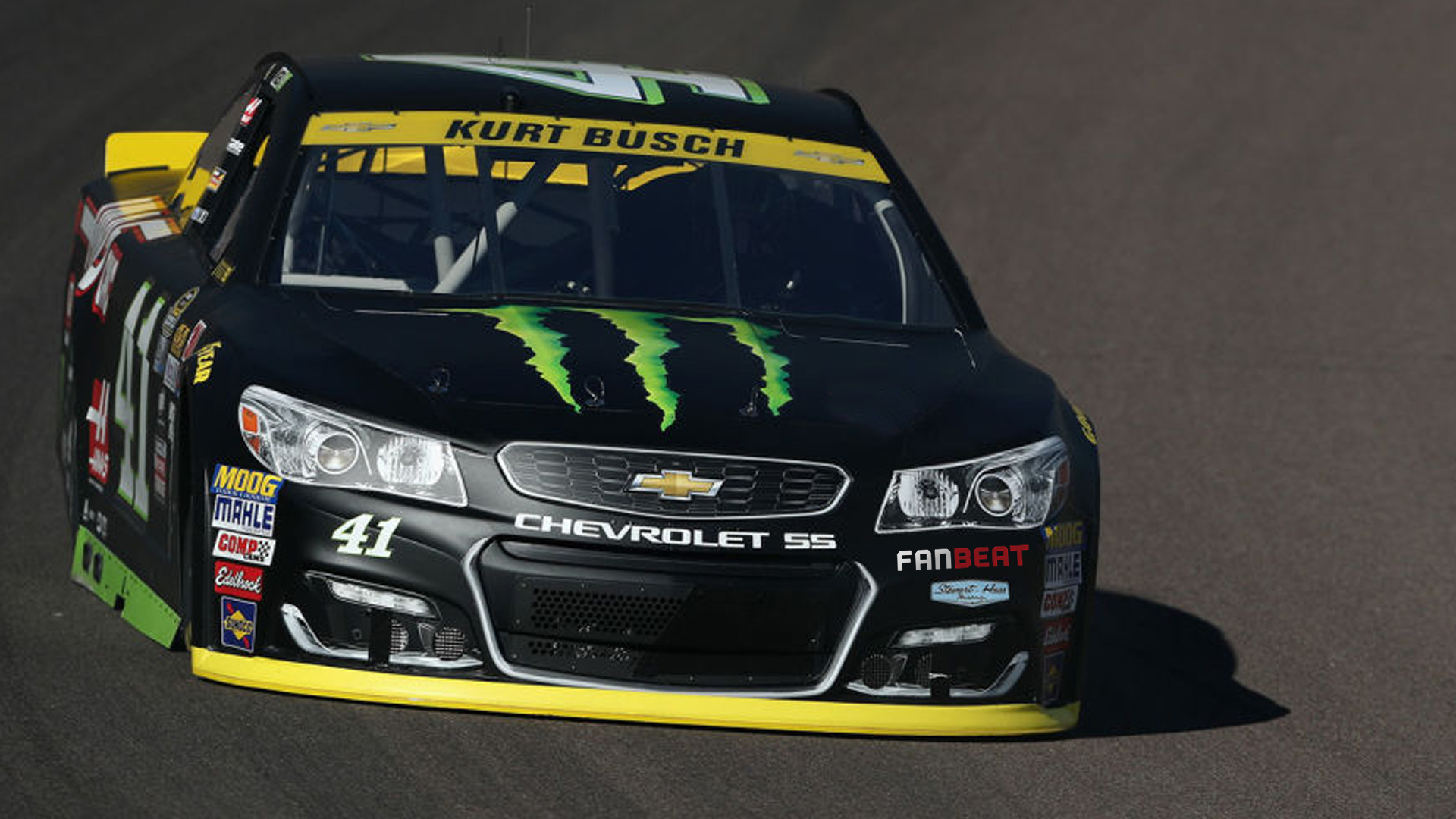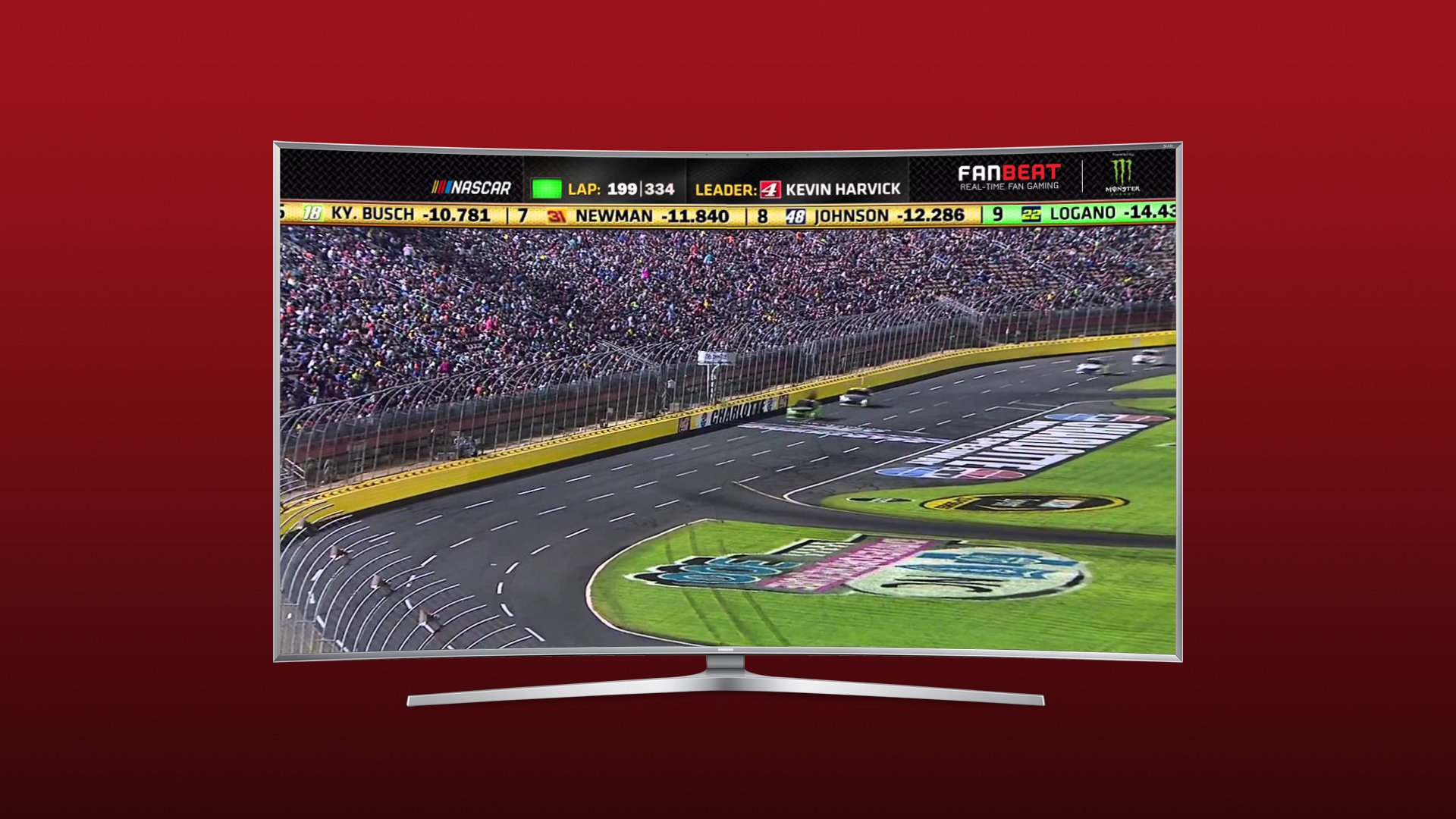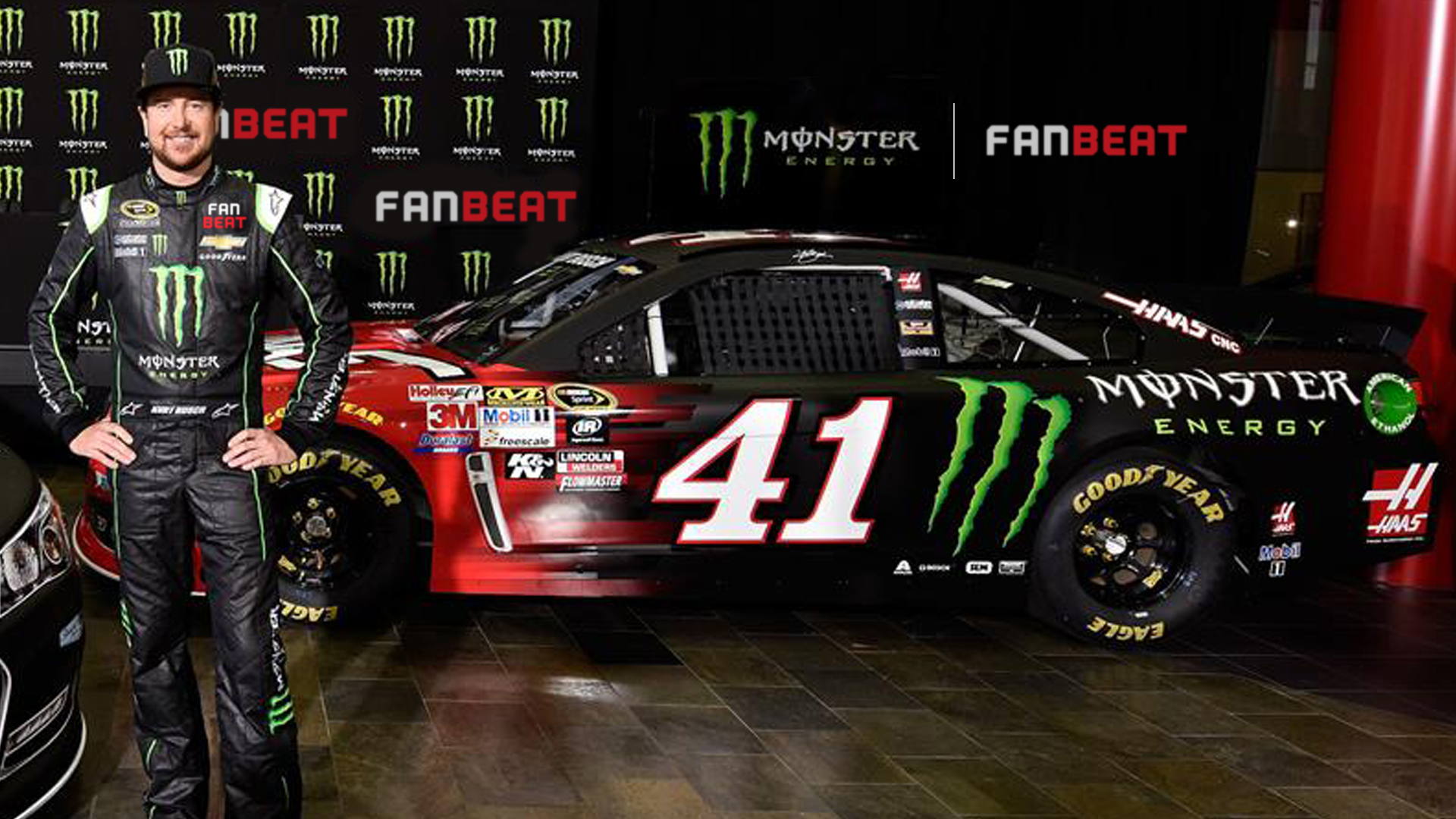 Mockup images and graphics are not full property of ROLE.