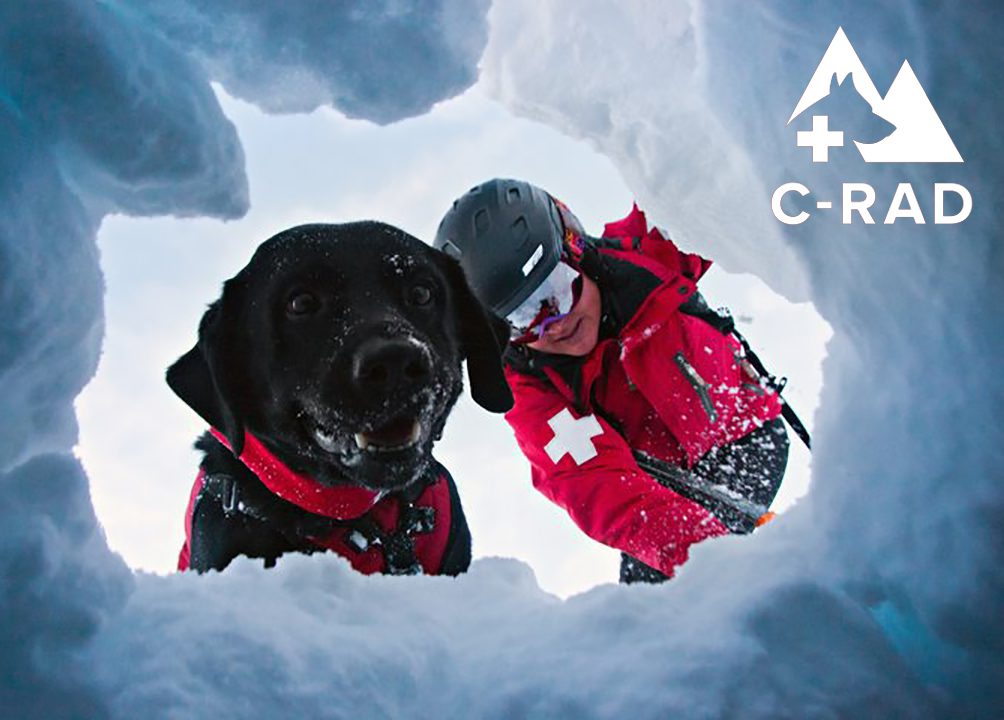 Project: Colorado Rapid Avalanche Deployment (C-RAD) is a non-profit dedicated to cultivating, inspiring and producing dog teams for successful avalanche search and rescue. This 30+ year- old organization needed new branding to raise awareness, donations and membership.
Our ROLE: We were honored to create a set of logos and brand standards for this heroic group of rescuers to use on their website and social media platforms, team uniforms, signage, and apparel sold on the organization's website: a huge source of the group's donations. The logo encompasses three parts: mountains, a cross and a dog, so at a glance the viewer immediately has an idea about what the organization does. The mountain represents the high alpine environment where the rescues take place, the dog represents the crucial K-9 team member there to increase the chance of first responder rescue success, and the cross represents medical, aid and rescue. 
A secondary logo is used on apparel that can be purchased by the public to help fund the organization. This logo adds two additional elements: a snowflake indicating the snow covered peaks and the "X" dividing each element as well as reflecting the helicopters often used during rescues. 
To learn more about this incredible organization and to donate, please visit c-rad.org
ROLE Agency
April 14, 2020